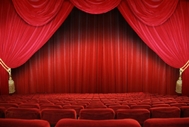 Specialization of the Company about .
The Company is fully specialized in Case Studies & Constructions of high standards, as well as in Theatre and Stage Technology – Special Lighting.
Today, the company provides the market with the most integrated packages of services, constructions and standardized products related to basic and technological equipment of public assembly buildings. – Always in full compliance with the highest international safety standards.

.
ABOUT

VIDEOS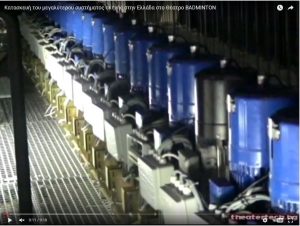 Projects financed by NSRF
With regard to Studies, we have the experience required to fully meet the eligibility criteria for projects to be financed by NSRF funds.
In the following list, the projects integrated in the NSRF funding package are indicated with (*).
New Projects
The Study Department of our Company has undertaken the full performance of Case Studies for Projects that are included in the respective list of Projects implemented in the near future. Most Study Proposals have received positive feedback by the Evaluation Committees and are under adoption.

PROJECTS
MUNICIPAL THEATER / AMALIADA
MUNICIPAL OPEN THEATER / LAMIA
MUNICIPAL AMPHITHEATER / CHANIA
FINE ARTS SCHOOL THEATER
MUNICIPAL THEATER-CINE 3D / GRAVIA
MUNICIPAL OUTDOOR THEATER / PATRA
MUSIC BYZANTINE HALL OF MACEDONIAN
B' PORT WAREHOUSE / THESSALONICA
MUNICIPAL THEATER«ΑΝΕΤΟΝ»
MUNICIPAL THEATER / KILKIS
MUNICIPAL THEATER / SYKIES
XENITIDIO FOUNDATION / ARIDEA
BUDGET

The budget is important, so that it is clear. You have constant access to current expenditure and detailed analyzes

STUDY

After visiting the site, the detailed study is made out of by our specialized partners.

PROJECT TIMETABLE

Professional work

Responsible planning and professional work